One of the most important details about planning a wedding is choosing the right invitations. Not only does it give your guests details about your wedding, the time, the place, the attire, but it helps set the tone for the big day. Is it going to be an elegant affair or something more unique and laid back?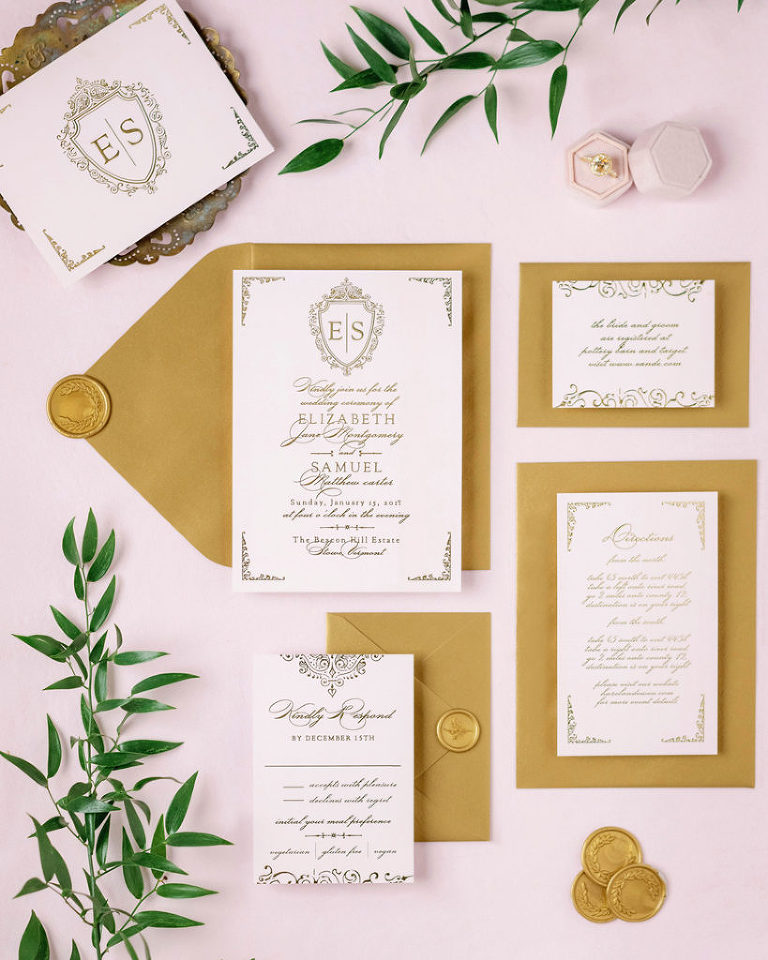 Anytime I meet with a potential bride and groom, I always ask about their design plans. What is their inspiration behind the decor and the location they chose? What is their desired color palette? These decisions will affect the overall feel of the day. Either way you decide to go, it is important that this is communicated to your guests through choosing invitations that reflect the style of your wedding.
I recently had a bride who wanted something very classic and elegant with an old world French feel. Her metallic colors were gold, accented with blush tones. So it was crucial that her invitations fit this asthetic.
These were ordered from Basic Invite. She chose a soft blush pink card stock accented with raised gold foil detail. Her family moved to New York from France in the 1930's, during WWII, so she wanted to find a way to pay homage to her heritage with some french touches. The crest on these is just gorgeous, and oddly enough looks very much like her families crest. She put her and her fiance's monogram inside. I love the elegant script paired with a timeless serif font! Don't be afraid to use more than one style font. Pairing two different fonts that compliment one another creates more interest.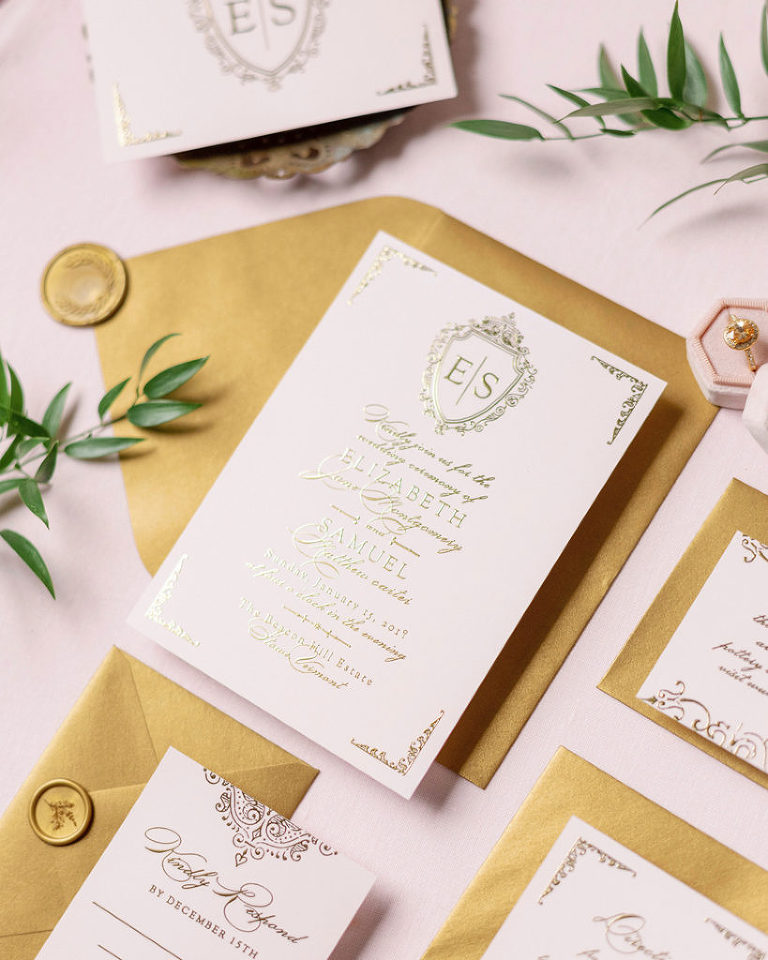 It is important to bring a full set of your suite the day of the wedding so that your photographer can take photos of them laid out. I always bring along a custom style board made especially for each wedding. I love styling them with some floral and some other personal accents that will help tell a story.
Included in her invitation suite, was her main 5×7 invitation card, RSVP card, directions to her venue in New York, registry information, and thank you cards that she will use after the wedding. She chose gold metallic envelopes to compliement the color scheme paired with gold wax stamps.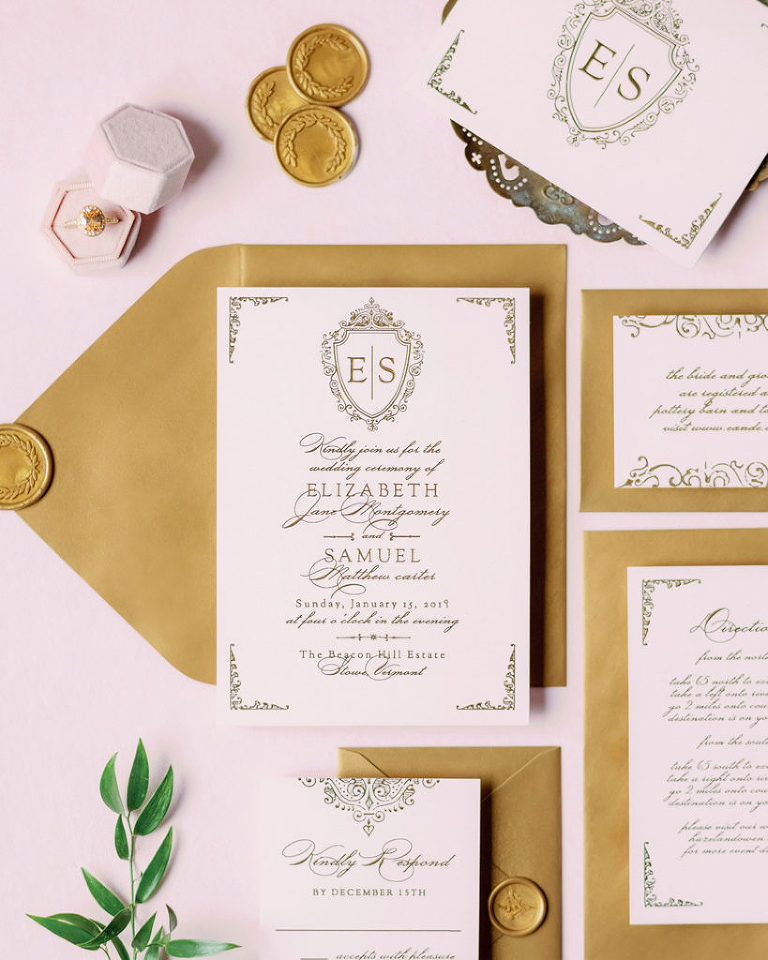 You can order invitations like these from Basic Invite! Trust me, they are anything but basic! They also offer beautiful foil stamped save the dates! Here is where you can find the wax stamps and blush ring box.
Happy planning!